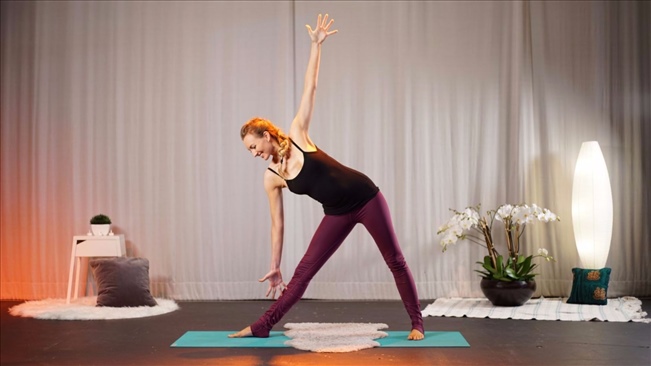 As seasons change, so does our style, and this applies to our yoga clothing too. Changing seasons are a time of transition including everything from our routines to our wardrobe to our outdoor activities. For the fall season, it's time to trade in our splashy summer wardrobe for a more neutral palette that will keep us feeling relaxed during our yoga practice. Plus, we want a wardrobe that transitions well from yoga class to the cooler weather outdoors.
The cooler weather and changing leaves of fall create the need for warmer clothes and added layers. You may not have to switch out all of your yoga clothes, but you'll probably want to throw a hoodie on over your yoga tank and trade in your shorts for cropped or full-length leggings.
Not sure what your fall yoga style should include? Here is a list of essential wardrobe items to get you started.
---
Mesh Detailing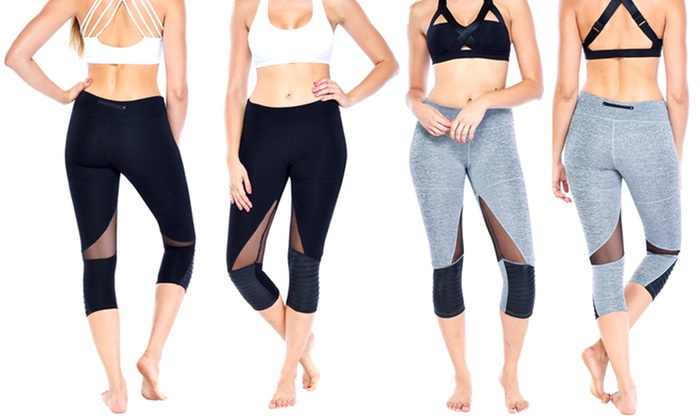 Mesh detailing has been a major trend this year and it still works for the fall season. Mesh clothing helps your body breathe during yoga and you can always throw a warmer layer on when you head back outside. Find sports bras and tanks with mesh panels that are both fashionable and functional.
Layered Looks

Layers are a staple fall look. They allow you to keep warm and comfortable on chilly mornings and evenings, and take layers off as needed when the weather warms up mid-day or as you transition into fewer layers for yoga class.
Longer, Fitted Tanks

Long and fitted tanks are the best top for staying in place during yoga class, but they will also stick out under your pullover when you leave class to help create a stylish layered look. Find fitted tanks in a variety of colors to help you create the perfect fall yoga style.
Sweatshirts and Pullovers

Sweatshirts and pullovers are perfect for the yoga style in fall, plus they keep you comfy and warm. Cutouts and shredded details are trending this year, so pair a pullover with cutouts or shredded detailing on the back with your favorite sports bra underneath for a stylish layered look. This trendy and versatile layered style is perfect for fall, plus it translates from the office to your yoga mat to lounging at home.
Leggings and Joggers

As the cool weather of fall sets in, you'll want to pull out long leggings and joggers to keep you warm. Joggers are fashionable in the fitness world this year, and they offer plenty of comfort and flexibility for doing yoga in them too. If joggers aren't your thing, opt for long leggings instead in a variety of warm and neutral colors to match the rest of your fall yoga wardrobe perfectly.
---
With these wardrobe essentials in mind, you'll be effortlessly prepared for looking stylish in yoga class through the fall season. Updating your wardrobe for the new season will leave you feeling ready to take on the fall season with renewed vigor for your yoga practice.